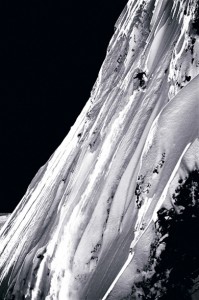 Tahoe is the winter wonderland on the West Coast in the United States of America. It is a destination everyone should visit and allow time to explore and play.
The resorts of Lake Tahoe are a deliberate and unavoidable planned destination by the expert skier or snowboarder. Its terrain is unparallel to any other in the country. Once you visit a Tahoe basin resort, you will return with passion and excitement. Inevitably, the experience of Lake Tahoe will continuously spark your interest in Lake Tahoe Real Estate. Due to the fact that there is only so much land in the basin, it makes real estate always a lucrative investment and a fantastic place to call home.
During the winter, numerous groups of people flock to the mountains of Tahoe to ski, snowboard, tube, sled, cross county ski and motorized vehicle play. Children whom do not live in Lake Tahoe, learn to ski in Lake Tahoe, as if it was their primary residence, because of the terrain and conditions. It is a place that everyone, regardless of being on the mountains, enjoys tremendously.
If you are one of the many whom enjoy the mountains and find yourself often and consistently in Lake Tahoe using the mountain resorts, it will behoove you to look at the many season lift tickets and pass deals available to the general public.
Regular ticket prices are listed below, however, read further to see if there is a pre season pass that will pay itself off after 3 visits to the mountain. Squaw Valley USA in Olympic Valley, CA. is world renown and will always have a following straight up the lift to KT-22.
Regular Ticket Prices:
Alpine Meadows  $92/$96
Bear Valley  $62/$67
Boreal  $49/$56
Diamond Peak  $54
Dodge Ridge  $64
Donner Ski Ranch  $25/$45
Heavenly  $61-$88
Homewood  $49/$59/$63
Kirkwood  $79/$82
Mt. Rose  $69/$74
Sierra-At-Tahoe  $74/$77
Squaw Valley USA  $92/$96
Sugar Bowl  $77/$82
Tahoe Donner  $39
There is a short time period in which resorts offer special passes at incredibly low prices for mountain access.
The Tahoe Super Pass – Squaw Valley and Alpine Meadows Valley. 
Adult pass begin at $429.
Tahoe Local Pass – Northstar, Heavenly and Kirkwood.
Adult pass begin at $439.
Basic pre season passes for full and mid week (Sept 29th to Oct 31st ).
Diamond Peak – Pass begin at $249
Mount Rose – Pass begin at $299
Homewood – Pass begin at $259
Sierra at Tahoe- Pass begin at $239
Note: the pre season passes usually all have blackout dates.
For more information about pre-season pass deals and Ticket prices click accordingly. 
In addition, you can read about more pre season pass deals at:
http://skidazzlecommunity.com/profiles/blogs/preseason-pass-sale-review
Please contact my team for more information for your lake tahoe real estate property and to learn more about buying and selling your home with Century 21. Kelly Smith / 530-546-8224 / kel@ltol.com